Sports Funding
The Government has made available to all schools a sum of money to allow them to continue to develop sports provision within school and to help schools increase pupil participation in sporting activity. This money equates to £16,000 per school per year plus an additional £10 per child. For our school this means that for the academic year 2017/18 we expect to receive £19,540.
Historically at St Bede's we have used this funding to employ the services of a specialist skills teacher to work alongside our teachers in planning for and delivering gymnastics and dance in the school. In order to further enhance provision we also employed an additional teaching assistant to work with classes and their teachers during physical education sessions.
As a result, pupils take part in PE lessons regularly, with enthusiasm and growing confidence and ability. As such attainment in PE is good.
Moving forward we are planning to use the funding in a slightly different way and the action plan below outlines how we will do this: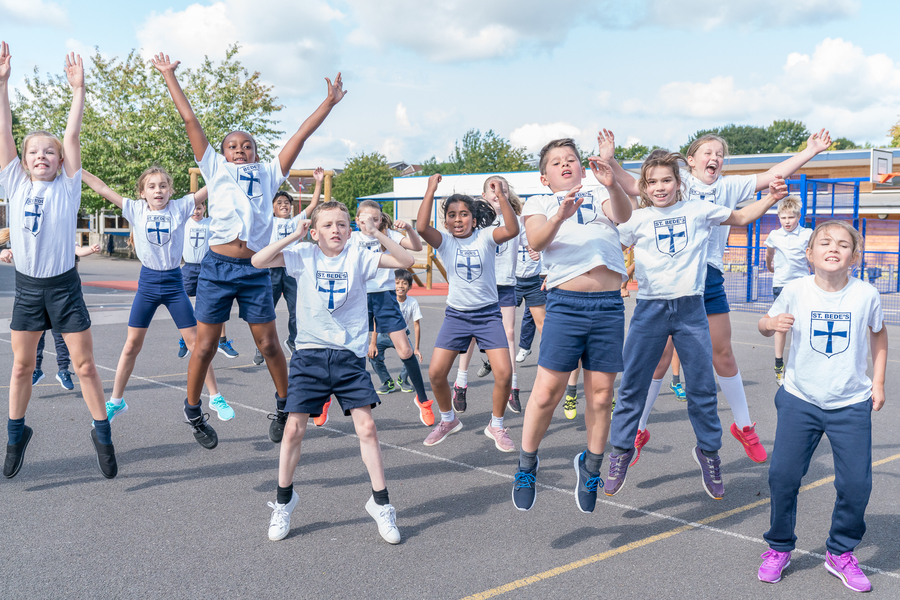 As well as curriculum P.E., we run a number of extra-curricular sports clubs. These include our football club in Year 5 and Year 6, netball club and hockey club.
We have a cricket team which at present includes children in Year 4, Year 5 and Year 6. For our younger children there is multi-skills club entitled Change4Life.
We have competitive teams in football, cricket, netball and hockey. We are part of a wider P.E. cluster of schools in Basingstoke. We take part in competitions, tournaments and fixtures not only locally, but in Southampton and across Hampshire.
Two of our Year 6 children are sports leaders within school, assisting and offering ideas to the staff and helping monitor resources.